High school students from all around the world search for financial help to further their education. Fortunately, there are foreign exchange programs, scholarships and grants that provide funding or housing for any international student looking to study abroad. Scholarships are available for United States citizens to attend classes in other countries, as well as for foreign students who want to study in the United States. Studying at one of the many international high schools lets you obtain a quality education and an appreciation for other cultures.
Studying Abroad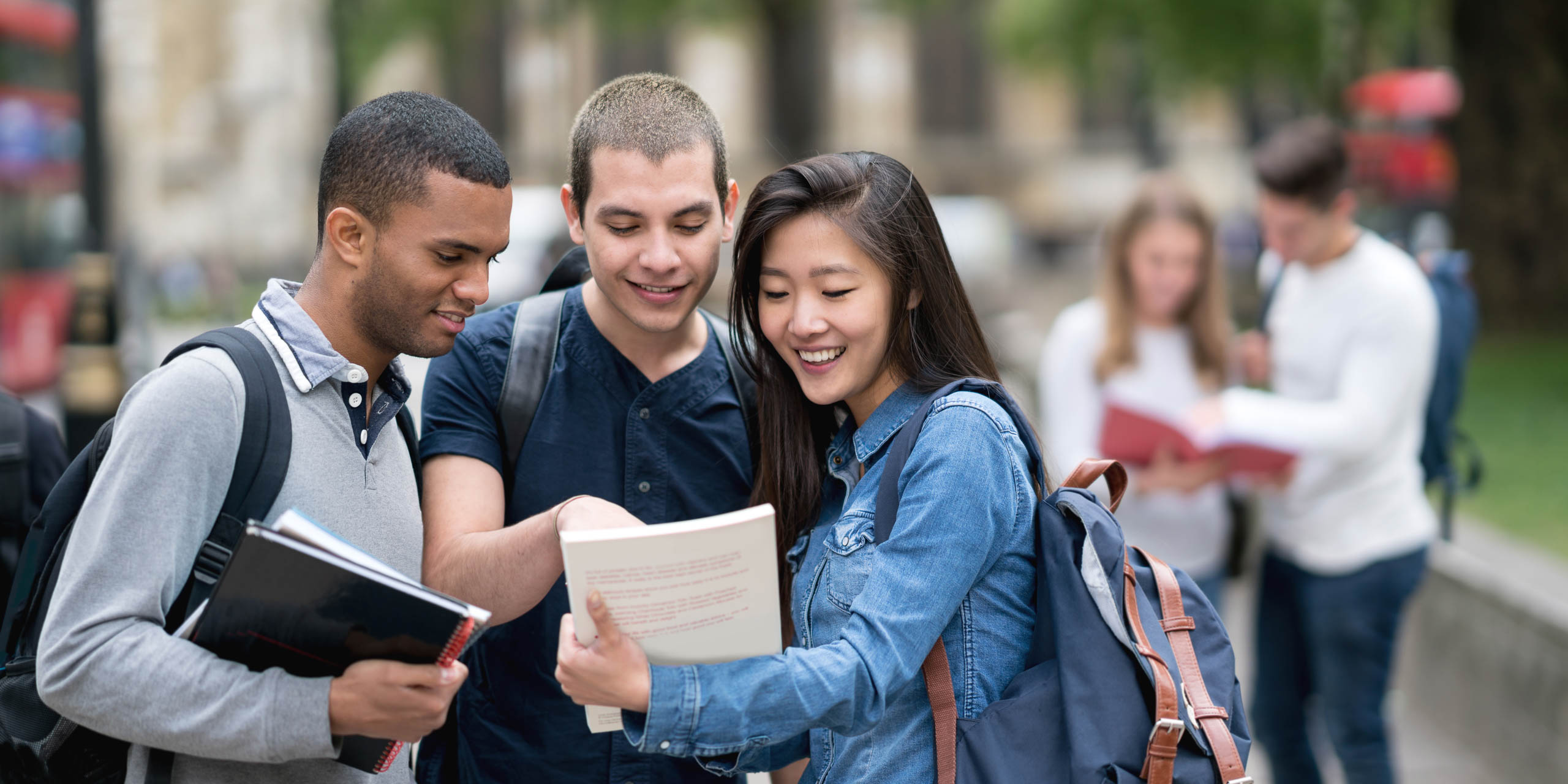 Study abroad scholarships help high school students take classes in different countries. Foreign student scholarships such as the Ayusa World Leaders scholarship brings high school juniors and seniors from different parts of the world to one central location to discuss current global issues. Studying abroad allows students to explore educational opportunities that span further than the city limits. First Lady Michelle Obama's 100,000 Strong China Study Abroad Initiative allowed both high school and college level students to travel to China where they studied topics ranging from International Business to Anthropology. Students studying abroad learn the value of other cultures' educational systems. Why study abroad? If you want to gain socialization skills, respect for other culture, and new learning methods, then you should take advantage of all the benefits of studying abroad.
International Scholarships for U.S. Students
International scholarships for U.S. students help American citizens attain their education in other countries. Students who maintain credible academic merit can receive a quality education overseas can apply for scholarships that pay continuously through the first four years of college. Legal U.S. high school students may apply for the Ayusa Global Citizen Scholarship, which is a one-time grant of $2,000 given to students planning to attend a college outside the U.S. The American Institute for Foreign Study (AIFS) provides 100 $500 and 5 $1,000 semester scholarships for high school and current college students. Funds are unrestricted and relieve a portion of the financial burden associated with international travel.
Scholarships for International Students
High school students interested in going to school in the United States have a variety of international scholarship options. The American Intercultural Student Exchange (AISE) is an organization that partners a United States family with an international high schools student from age 15 to 18; the program provides a secure place to stay while students attend school. Foreign students must maintain exceptional ethic behavior and be in good academic standing to be considered for these international scholarship programs.
Read This Next
https://globalcatalog.com/writemyessaynyc.us
https://forum.pokerprolabs.com/yaf_postsm14539_What-online-diplomas-are-accepted-by-employers.aspx
http://hookyoup.com/index.php?do=/forum/thread/1769/how-do-you-solve-your-problem-with-muscle-pain-after-a-workout/
https://www.flowjournal.org/2015/04/ghostdirectorsinauteurmachine/
https://reason.com/volokh/2020/12/20/writing-an-academic-book-part-iii-getting-your-proposal-accepted/
https://www.thetruthaboutguns.com/bushnell-tactical-writers-conference-day-one/
https://www.rainbowarticles.com/2020/06/11/why-article-submission-sites-are-important-in-seo/
https://kunstler.com/other-stuff/geography-of-nowhere-e-book-out/
https://iotwreport.com/the-middle-toe-of-the-right-foot/
https://freehapy.com/gorgonzola-and-bacon-panini
Foreign Exchange Programs
Foreign exchange programs are alternative options for both US and non-American students to live and go to school in a different countries. Exchange programs allow students from different parts of the world learn about each other country and its dedication to education. Ayusa has helped over 40,000 students learn in new countries, and continues to assist in international educational exchanges. Exchange programs build strong international relationships.
Recent Articles
https://onlocationvacations.com/2017/09/20/wednesday-september-20-filming-locations-brooklyn-nine-nine-night-school-power/
https://www.languagemagazine.com/2021/03/08/u-s-department-of-defense-offers-student-achievement-grant-for-school-districts/
https://stevenpressfield.com/2020/11/notes-from-the-inner-war/
https://thegeneticgenealogist.com/2018/04/21/heteroplasmies-polycytosine-stretches-mtdna-case-study/
https://www.yummymummykitchen.com/2021/02/vegan-chocolate-frosting.html
https://theinspiredtreehouse.com/running-your-own-business-continuing-education/
https://witanddelight.com/2021/01/writers-weigh-in-on-their-messy-routines/
https://fitfoodiefinds.com/small-business-saturday-love-shop-local/
https://www.classyclutter.net/pineapple-coconut-pull-apart-bread/
https://fallfordiy.com/blog/2017/08/17/diy-canvas-fabric-planter-covers-made-plastic-bottles/